Issues. Culture. Broken Links.

DEADWORD.COM is an historical archive of Word Magazine (then www.word.com) from 1995 to 1998.
Although this archive contains only up till 1998, Word Magazine continued on until the summer of 2000. And during those two and a half years, Word Magazine had published even more glorious stories and created multimedia contents such as Sissyfight 2000, Fred The Webmate, Pixeltime, USA Waste. Unfortunately, you won't find those in this archive. The archive of 1998-2000 Word Magazine is currently in a pretty bad shape with broken links, missing images and sounds. But the good news is that we are in the process of restoring it. So, please stay tuned. In the meantime, you can scroll down to see some screenshots of 1998-2000 Word Magazine. Thank you! 
---
Q: What was Word Magazine?
A: Here's the article from Wikipedia.
Launched in 1995 by Carey Earle, Tom Livaccari and Dan Pelson, Word Magazine was one of the earliest and most influential e-zines. For over five years, Word created original stories, interviews, games, applications, music, interactive objects and art, and community spaces. Word published new content daily, and each story was treated as a unique interface design experiment. Word was also a pioneer in the use of online advertising and was the first website to integrate "microsites" into brand advertising online.
Word's editorial team was originally led by Vibe founding editor Jonathan Van Meter and creative director Jaime Levy. Marisa Bowe took over as Editor-in-Chief prior to the site's June 1995 launch and Yoshi Sodeoka became Creative Director in early 1996. Daron Murphy was a founding senior editor. Jason Mohr was a senior designer. Later senior editors included Sabin Streeter and Rose Kernochan. Streeter, Bowe, Murphy, and Kernochan later co-edited a book of interviews with Americans about their jobs--inspired by Studs Terkel's Working, called Gig
Word won awards from I.D. Magazine and Print Magazine, among others and was placed in the permanent collection of the San Francisco Museum of Modern Art, the Walker Art Center and the Museum of the Moving Image.
Word was originally owned by Icon CMT until its sale in April 1998 to Zapata Corporation. Zapata closed Word.com in August, 2000.
---
Links:
---
Screenshots of Word Magazine 1998-2000.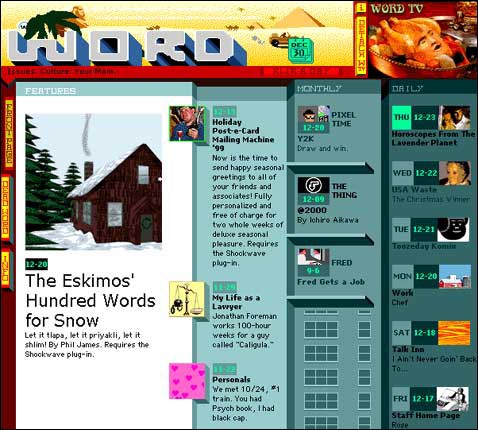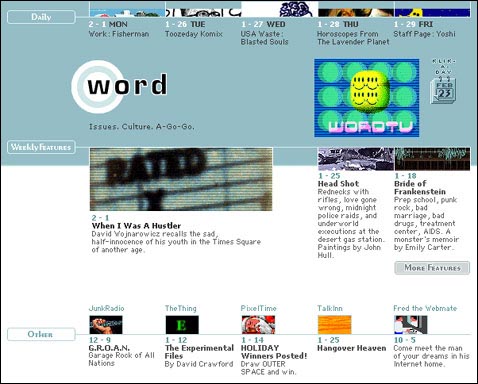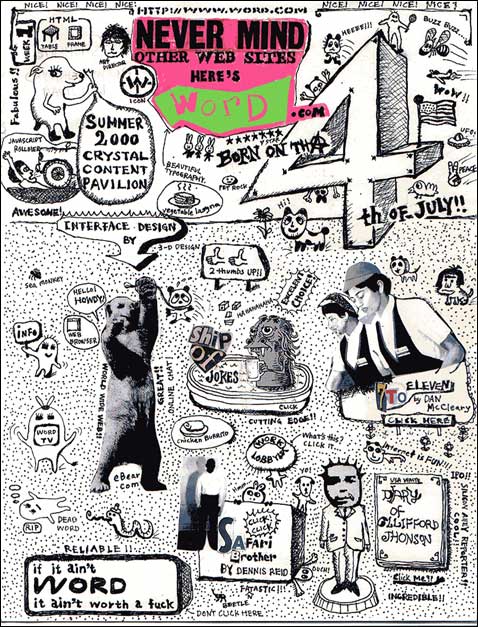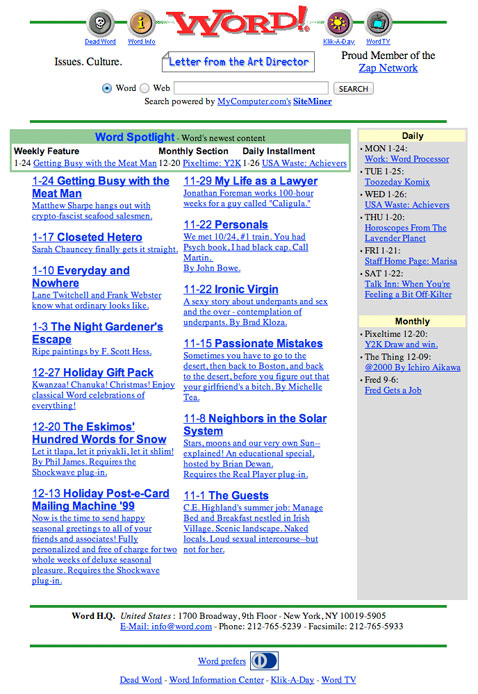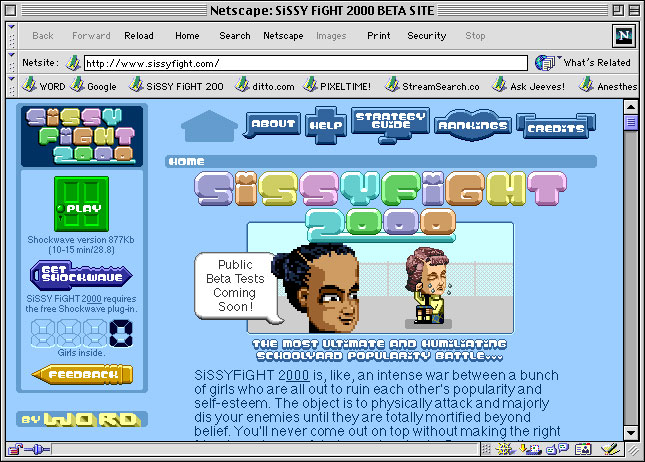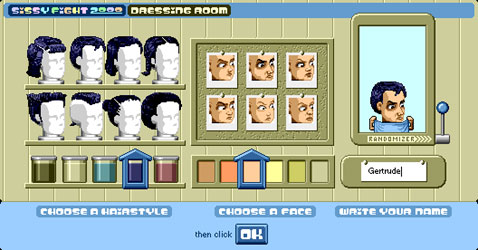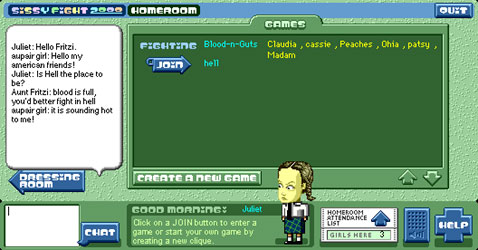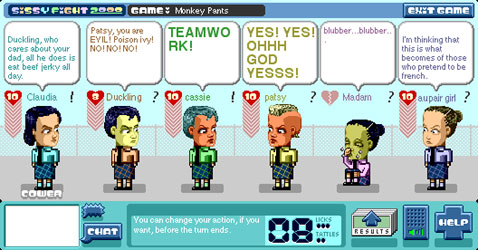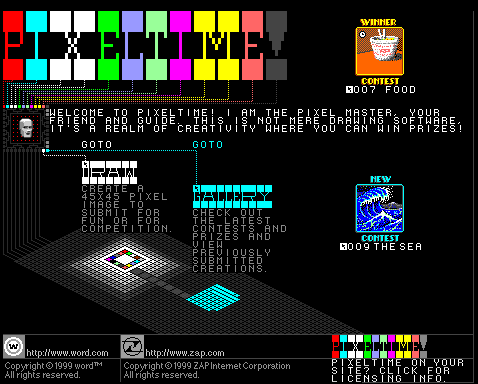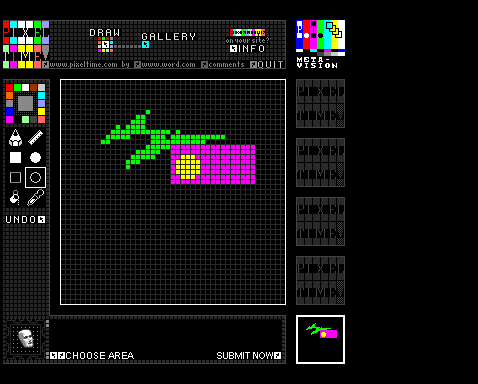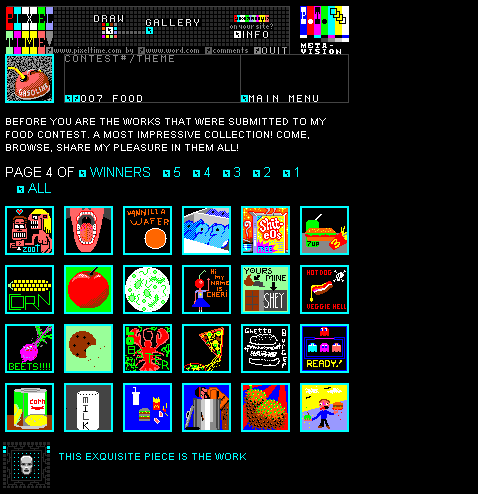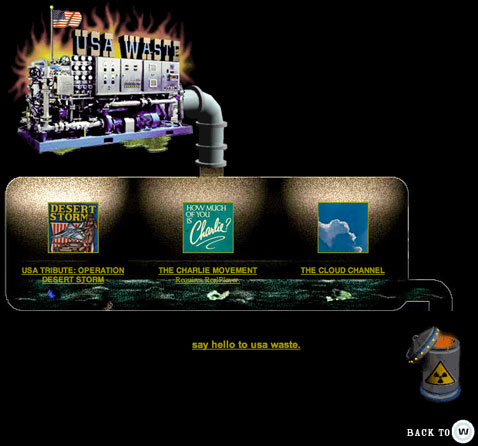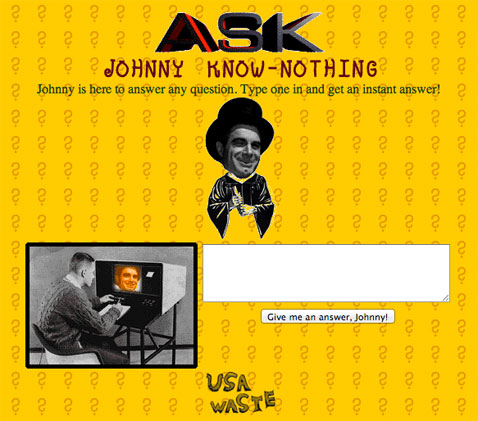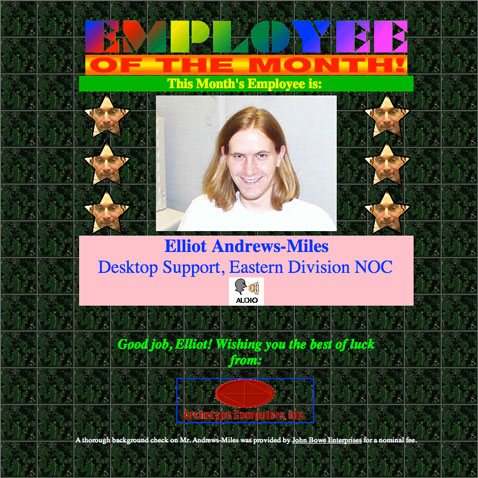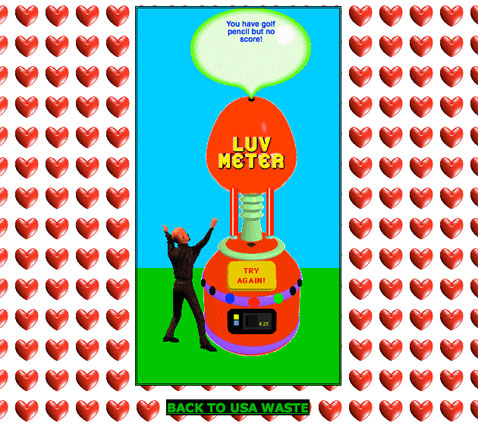 ---
Contact: deadword2000@gmail.com